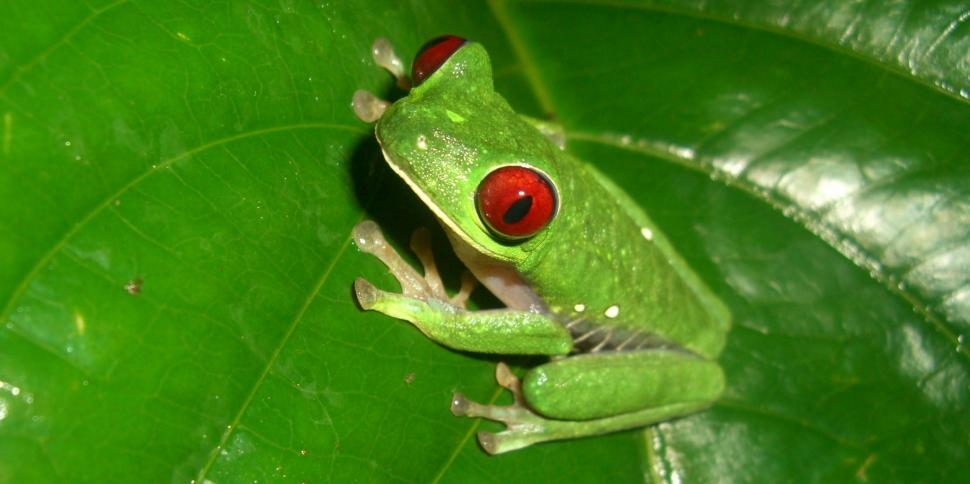 Nothing prepares you for a visit to the Costa Rican rain forest. We were inspired by a David Attenborough documentray and went in search of the brightly coloured tree frog. Flying to the rain forest by small propellar plane, we landed on a mud track and headed to our lodge set amidst the cloud forest. We were awoken early next morning by bangs on our roof and strange whopping noises…. it was a troop of howler monkeys, picking fruit from a tree above.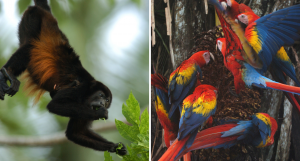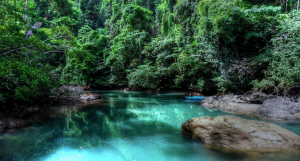 After a hot and humid morning treck, our quest was fulfilled when we spotted the Costa Rican red-eyed tree frog and a blue jeans frog which had vibrant denim blue legs… quite a look! – I was delighted.
We had a had a serious WOW moment when we spotted a tree full of scarlet macaws. There must have been over 100 birds, all squawking and squabbling as they flew backwards and fowards to a fruiting fig tree. We sat and watched them for over an hour, drinking in the unique atmosphere of the forest.Costa Rica is a nature lovers Eden, full of sounds and sights you wont find anywhere else on earth, From cloud forest to black volcanic beaches.
Go!