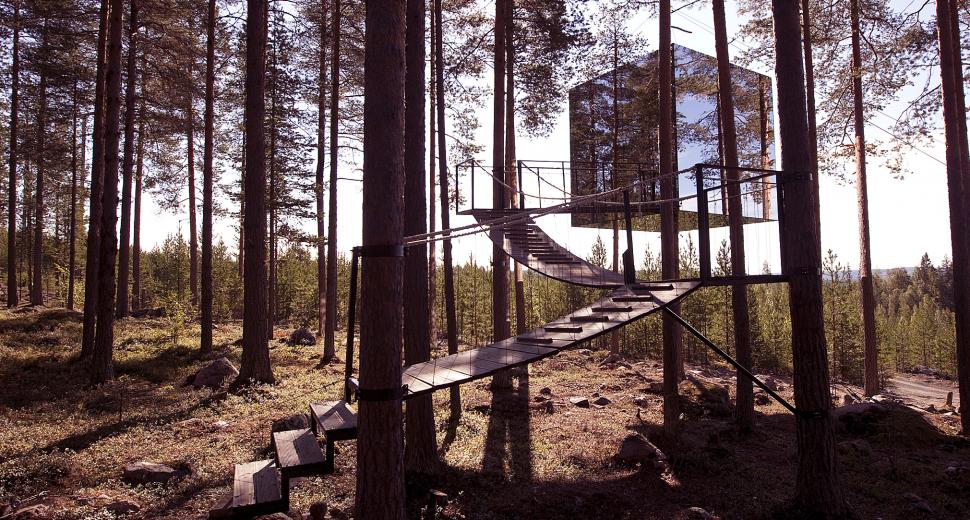 The natural world and cutting-edge design – two of our favourite things – come together in this
very special Swedish forest. Treehotel is what it says: a sprawling woodland retreat, dotted with
amazing "treerooms" of all shapes and sizes. It's a fusion of eco values, comfort, nature and
design and, if you're into architecture, you'll love it. The rooms have been created by some of
Scandinavia's leading architects and each one is different. From the UFO, to the Mirror Cube and
the Bird's Nest, the visionary designs are inspiring as well as supremely well-appointed.
Suspended up to six meters above the forest floor, surrounded by unspoiled nature, it promises to
help you forget about everyday life, enjoy the peace, relax and rejuvenate in comfort.
We think it must be an amazing place to experience the Northern Lights and the everlasting
Scandi summer nights. It's on our wishlist.