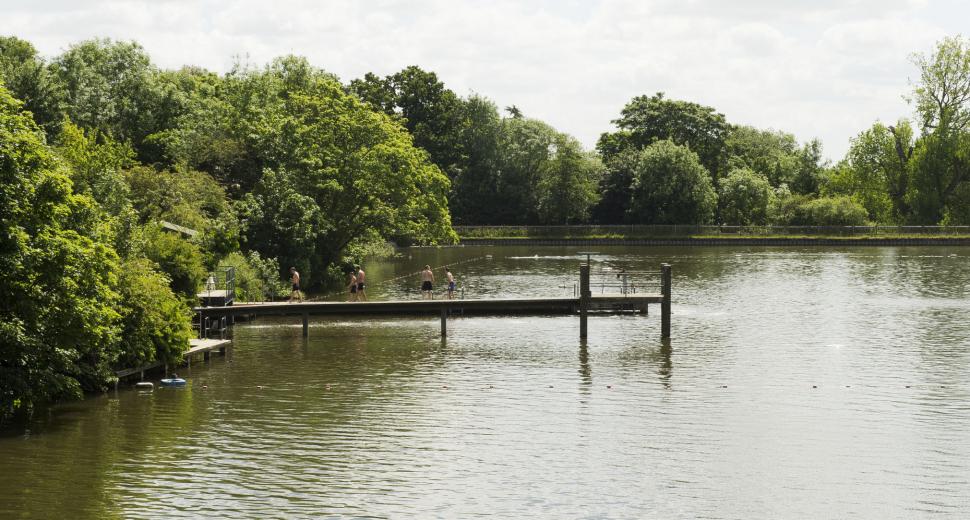 SWIM WILD
Have you swum wild before? In the last ten years wild swimming has exploded in popularity all
over the world and we love it. Our first time was in the Hampstead Swimming Ponds, near the T
London HQ. These amazing pools are open all year round and are one of the treasures of the
capital. Enter the woods and discover something unique: cool, deep water surrounded by reeds,
ducks and the odd dragonfly (plus the friendliest lifeguards). Dry off in the meadow grass, have a
picnic and watch the clouds. It feels free. It's adrenalizing. It brings back memories of childhood.
It's relaxing and it's fun. The perfect foil to the working week and a complete escape from the city.
Wild swimming was also fashionable at the start of the nineteenth century. Wordsworth, Coleridge
and Thomas de Quincey were all high profile fans and loved bathing in the mountain pools of
the Lake District. In in our home town, the UK's first manmade open air pool, cleaned by plants
rather than chemicals, has opened in King's Cross. Well worth a visit. And check out the wild
swimming series of books which have now extended to wild running and cycling.