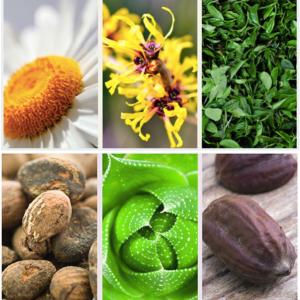 INCLUDE THESE 5 THINGS IN YOUR EVERYDAY FOR A HEALTHIER LIFESTYLE!

Include these 5 things in your everyday for a healthier lifestyle!
The late Mahatma Ghandi once famously said, 'the earth provides enough to satisfy everyone's need'. With many of us now taking the natural road as much as possible we thought we'd share with you some of T London's favourite ingredients which can be used to enhance your everyday living!
 At T London, our blends are created to help enhance moods.We want our candles, diffusers and bath & body products help you feel happier and healthier by infusing them with the highest quality ingredients. Our 3 blends Dimbula, Darjeeling and Yerba Maté are filled with carefully selected botanical actives and mood enhancing essential oils. Here are 5 ingredients we use in our blends that you can include in your everyday lifestyle to live a healthier life.
Lemongrass:
Lemongrass is a truly incredible plant. Not only does it smell wonderfully zesty but it can be used in home remedies to treat things such as stomach pains, high blood pressure and the common cold, which is important for this time of year! If made into a lovely hot cup of tea lemongrass can effectively cleanse and detoxify the body, especially the liver and kidneys. You can also add lemongrass to your smoothies or soups for a quick fix. You'll find lemongrass in our Darjeeling blend.
Tea Leaf extract:
Tea is one of our favourite things in the world here at T London. It's comforting, tasty, warm and has tons of health benefits. With never ending options in terms of flavour and ingredients there really is something to suit everyone. Each tea has different health benefits and the tea's packaging will usually tell you what they do, but one thing is for sure, tea is a proven antioxidant! it cleanses your body which in turn has positive effects on brain function and fitness, encouraging a healthy body and mind! Discover this in our All of our blends, particularly in our hand washes and shower gels.
Aloe Vera:
This plant is full of juice! Break open a Aloe Vera leaf and you'll see a world of goodness come oozing out it. It's full of amino acids, vitamins and minerals making it one of nature's most effective cleansers. It's antibacterial benefits are well known for heeling burns, especially sunburn and has a soothing effect on damaged skin in general. It's the perfect travel companion for those sun seekers who get a little carried away. This ingredient is found in our All of T London's hand and body lotions.
Jojoba Oil:
 Jojoba oil is oh so beautifully kind to the skin. It's unique in that, unlike most other vegetable oils, it closely resembles sebum which is a waxy substance produced by our skin glands to protect our skin and therefore can act as a natural skin conditioner. Many a holistic therapist will tell you Jojoba is the perfect weapon against chapped lips, eczema and psoriasis, it's moisturising qualities soothe and the effected areas and decrease inflammation. You can find this in our All of T London's hand and body blends.
Cardamon Pods:
Cardamon is an all round great spice with many wonderful health benefits. Among many other things, Cardamons antioxidant enzymes help significantly control cholesterol levels and is also believed to possess anti-depressant properties. Its essential oil is one of the major oils used in aromatherapy. Add crushed seeds to your stir fry's, curries and other sauces when cooking for great taste and exotic scents. Cardamom is infused into our Dimbula blend.
Discover T London's collection at www.t-london.com