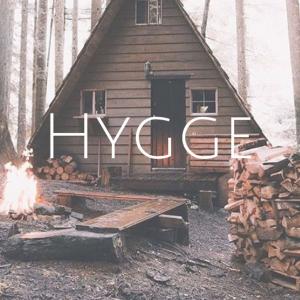 GET HYGGE WITH T LONDON
A few months ago the word Hygge began rearing it's beautiful head on social media and a rather confused Britain questioned each other about the meaning of this curious word. Before you could blink books about how to Hygge were on the shelves at Waterstones and an entire Hygge revolution began.
Let us give you a little run down, in a a nutshell of what Hygge is all about:
Hygge is creating an atmosphere that gives you a feeling of cosiness and wellbeing. Creating that feeling through candles, being with loved ones, indulging, lighting up the fire, drinking cups of tea, eating good food, reading books, forgetting life's worries and being in your happy place.
It's originally a Norwegian word meaning 'well being' but it's meaning has been fully embraced by the Danes, it's pronounced 'hooga' and is actually practised in most Scandinavian countries.
Now, we at T London, love nothing more than to be cosy, light lots of candles and create relaxing and happy moods in our homes. So our eagerness in finding out more about this concept led to a good few hours of reading. It didn't take us long to realise that T London have been practising the art of hygge without even realising. I mean, we make mood enhancing fragrances and candles, we love tea and regularly enjoy relaxing in a candle lit bath with our very special bath and body products. We just never had a word for it, but now we do!
So as the nights get colder and the days shorter we felt it would only be right to give you all a bit of insight on how we achieve hygge here at T London.
1. Aroma
This, for us, is the most important part of creating that feeling of wellbeing as T London's mantra is all about developing mood enhancing scents. Having travelled far and wide, some of our most prolific hygge moments have been whilst sipping tea on a tea estate in the Dimbula tea plantations of Sri Lanka or sitting around a big log fire next to an ancient Baobab tree in Tanzania. These happy moments have been recreated with essential oils and botanicals which are infused into our candles, diffusers and bath and body products. Our ranges have been blended to enhance positivity (Darjeeling), focus and clarity (Yerba Mate) and equilibrium (Dimbula), the scent you decide to use should compliment the feeling you wish to embrace.
2. Setting the mood
Creating a cosy atmosphere means switching off those strong ceiling lights and turning on that dim corner lamp! Light as many candles as you feel necessary and let the flicker of the candle light sooth your soul. Lighting plays a huge part in helping you relax, especially during the winter months. Harsh lighting keeps you alert, whereas dim lighting lets your brain know its time to unwind. The next time you invite friends over, be sure to create this atmosphere too, it will help conversation run more freely and openly.
3. Sink into the warmth
One of our all time favourite things to do is run a hot bath and pour in some of T London's luxurious bath bubbles. Candles are key here too, so don't even think about turning on that bright bathroom light! Light your candles, sink into the warmth, breathe in the relaxing aromas and let the ultimate feeling of hygge wrap itself around you. Red wine here is not essential, but highly recommended.
Head over to www.t-london.com to learn more about us and stock up on all your hygge essentials.